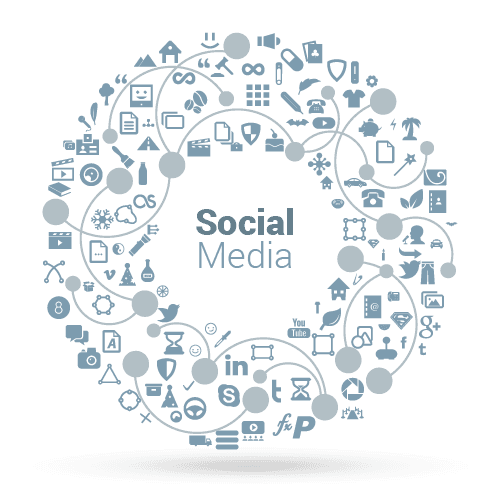 Social media remains an evolving aspect of our daily lives in addition to being a part of our businesses.
If you are not already socially engaged online, you should consider developing a social media marketing plan as a part of your overall marketing strategy.  However, don't jump into these communities without the proper knowledge and strategy required to be effective.
Our team of online professionals can assist you in your planning or even go as far as developing and managing your entire social campaign for you.  We can help you understand the major social media sites and look at how specialty sites and social media management tools can take your strategy to the next level.

Developing a Social Media Marketing Plan?
Our team can assist you with understanding the seven specific strategies for developing a social media plan. Understanding the utilization guidelines for each social media site is just par for us developing or assisting you with your social plan.  Our team can provide you with (or help you complete) an in-depth social media plan work form. The form will also include strategies for gauging and evaluating the costs and benefits of social media marketing as well as the impact (positive or negative) that it is having on your business.
Building Your Social Media Team
Getting the right people on a social media marketing team is essential. This is where Mainstream Marketing offers an unique approach for its clients.  We have refined a process in which we provide you with specific steps so that you can build your own Social Media Team;  of course, if you prefer to just hand this over to us, we can effectively step into that role too.  The choice is yours, our goal is to provide premium service and solutions to businesses who are seeking marketing success!