Henry Schein Keynote Presentation
Thank you for attending our presentation!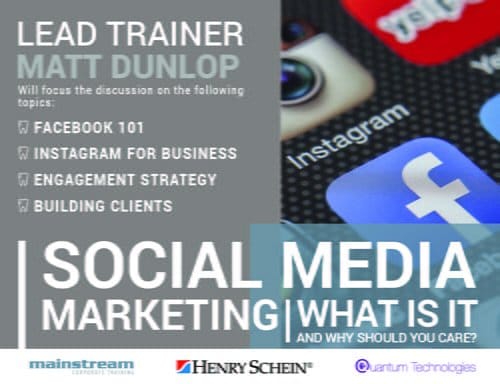 We hope you have left today's discussion feeling inspired to kick-start social media for your practice!
As a reminder of the topics that were covered in today's session, here is exclusive access to the presentation given by Mainstream Marketing.
Please provide us with your name and email address and we will send you a copy of our keynote presentation.